Meet Deja Newton—a University of San Francisco Environmental Management undergraduate who joined ESA's Northern California team in September of 2020 and recently completed her internship with us. We virtually sat down with Deja to see what her experience was like at ESA and what she learned and benefited from during her time here.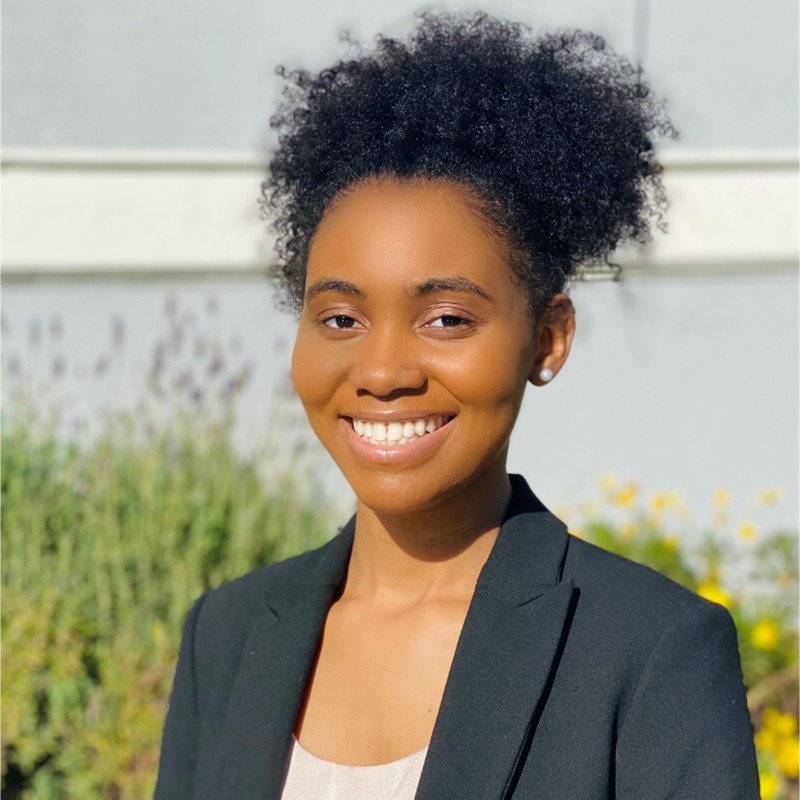 Q: How was your overall internship experience at ESA?
Deja Newton (DN): My experience at ESA has been the most rewarding internship I have had thus far. I had fun working on projects, learning along the way, and really widening my professional network. In just four short months, I was able to gain a tremendous amount of experience. I feel much more prepared for applying for positions at environmental firms like ESA when I graduate.
Q: What things did you learn during your internship?
DN: At ESA, I learned how to work in a fast-paced environment and meet tight deadlines. I gained experience assisting with writing Environmental Impact Reports (EIRs) and addressing comments in order to comply with CEQA standards. Aside from writing documents, I was also able to visit a field site and learn about the environmental impacts of doing construction projects where there are endangered species. I was able to participate in meetings and assist in tracking tasks for multiple projects. This semester, I also built an index for the GIS team and got to utilize my experience with ArcPro to help organize ESA's GIS files. Overall, I learned what working for an environmental firm is like and I was able to work on projects that catered to my interests.
Q: How did this experience help you with your career development?
DN: This internship bolstered my environmental writing skills and GIS skills, and helped further build my resume. My writing is much more succinct now and applicable not just to ESA, but environmental writing in general. Working on and going through GIS files for ESA's projects helped me build my skills with ArcPro and has made me more confident in my ability to use GIS in a full-time position. Because resumes have to be submitted to clients in order to work on projects, the resume I built at ESA to work on projects helped me identify my strengths and how to phrase my scope of work properly and effectively. This internship has helped developed my career with tangible and real-world experience.
Q: Any advice for people who might be interested in ESA's internship program?
DN: My advice is to get to know as many people as you can and don't be afraid to ask questions. I made long-lasting connections at ESA, and working here has helped grow my professional network. I also recommend asking to work on projects you're interested in. I was lucky to intern with the water group and work on projects that provide water treatment services to folks in California. Overall, my biggest piece of advice is: work hard and have fun. The feeling of knowing you worked on a project bigger than yourself and had fun while doing it is unbeatable.
Update: Deja's internship revealed how great of a match she is with ESA, and in April 2021, she became an official ESA employee. Welcome, Deja!