Anyone living and working in the state of California has felt the effects of longer and more severe droughts and knows that we need to adapt to a hotter, drier future. In fact, state officials believe extreme weather could diminish California's water supply by up to 10 percent by 2040. The question is, how do we manage water supply and water quality in the face of long-term drought conditions?
Drought Management Actions and Strategies
Relieving the impact of the drought requires the coordinated implementation of a slate of immediate, near-, and long-term solutions. ESA has been supporting several clients with developing and implementing drought management actions and strategies to provide both immediate drought support and long-term water resilience, including those described below.
Temporary Urgency Change Orders (TUCPs)
California's State Water Resources Control Board (SWB) works with water users to find appropriate and timely solutions to urgent, drought-related water needs. If water rights holders can demonstrate a need to modify the terms of a permit or license, a formal request or "petition" to the SWB can be made for a conditional, temporary urgency change.
TUCPs enable rights holders to temporarily deviate from the terms of their existing water right in order to provide relief from drought conditions. TUCPs typically last up to 180 days and are renewable.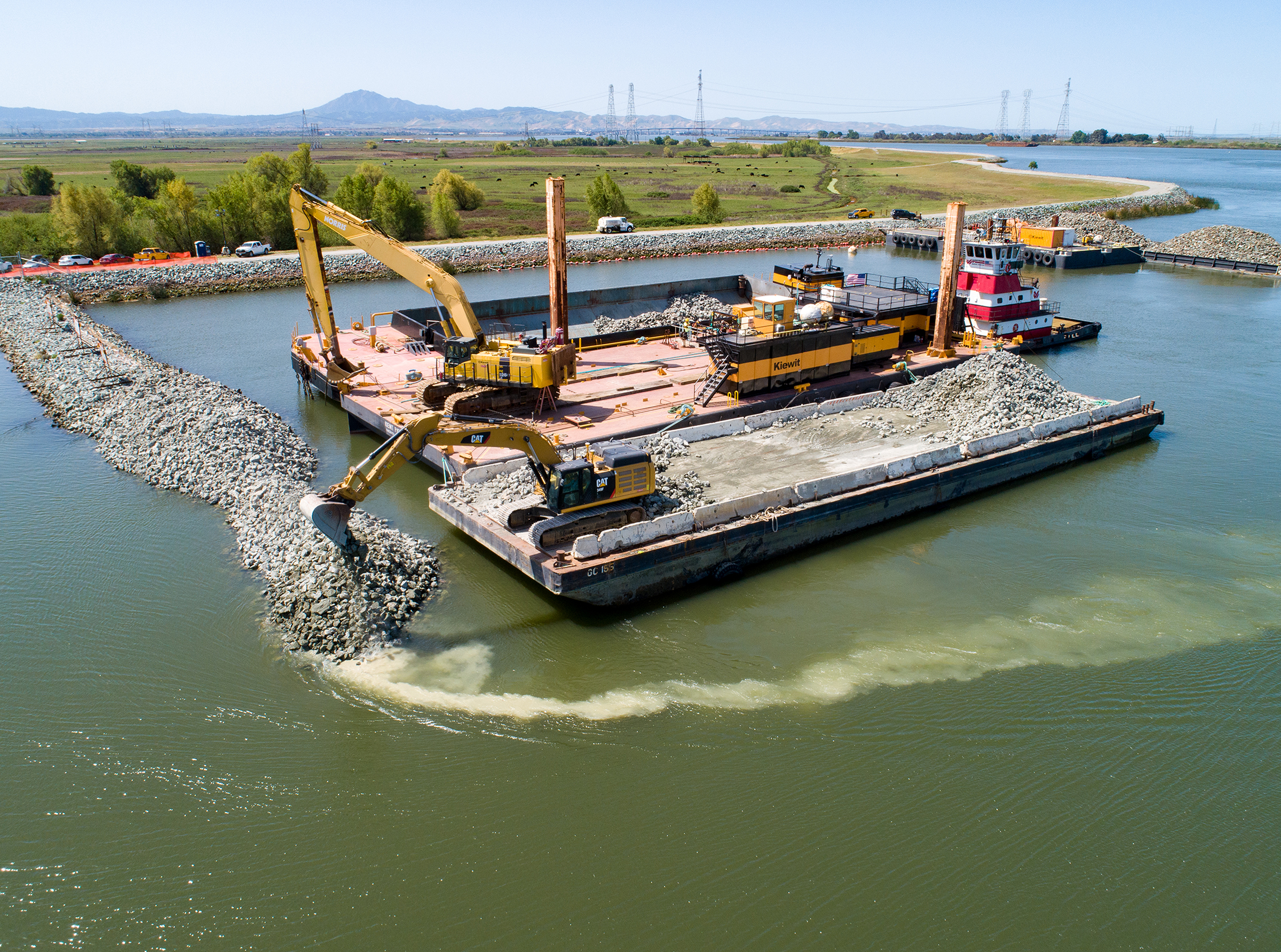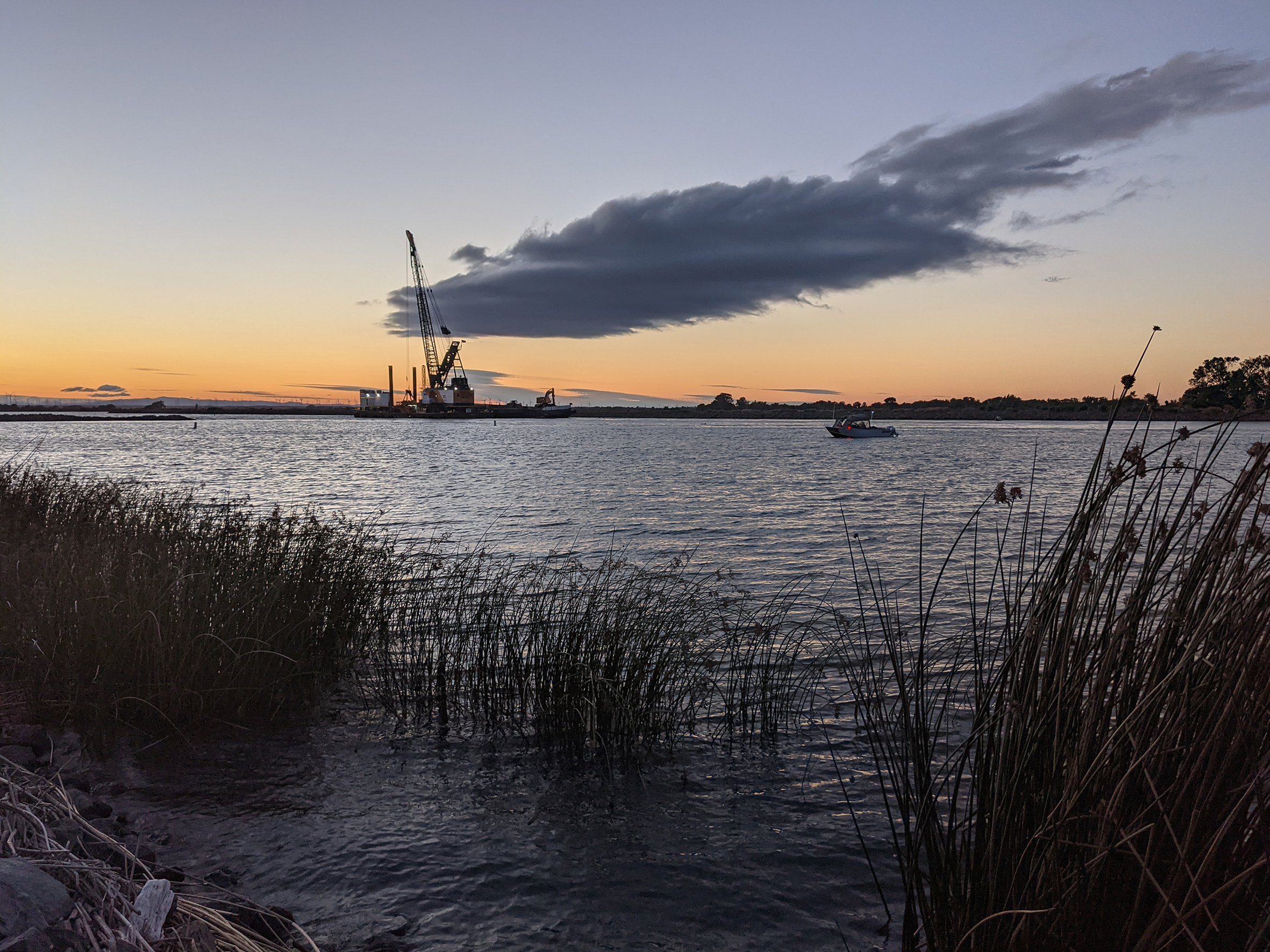 Drought Salinity Barriers
Following Governor Newsom's State of Emergency declaration on May 10, 2021, covering 41 California counties experiencing severe drought conditions, DWR implemented the 2021 Emergency Drought Salinity Barrier Project. The project consisted of constructing a temporary rock barrier across West False River in the Sacramento-San Joaquin Delta to reduce the intrusion of high-salinity water into the central and south Delta.
Additional longer-term planning strategies are under consideration as the West contends with the ongoing drought. ESA has been working with clients on these strategies, many of which are multi-benefit, including: new and/or increased water storage, revised water operations for improved cold-water management for special-status fish species, water recycling projects for improved efficiency, and multi-benefit flood, restoration, and managed aquifer recharge projects.
Big Problems Need Big Solutions
California Governor Gavin Newsom's 2021 emergency proclamation effectively enables flexibility in regulatory requirements and procurement processes to mitigate drought impacts. This proclamation remains in effect today. ESA has seen this action as hugely beneficial in expediting the environmental compliance and permitting process as we work with clients on strategies like TUCPs and drought salinity barriers.
"With the reality of climate change abundantly clear in California, we're taking urgent action to address acute water supply shortfalls in northern and central California while also building our water resilience to safeguard communities in the decades ahead," said Governor Newsom. "We're working with local officials and other partners to protect public health and safety and the environment, and call on all Californians to help meet this challenge by stepping up their efforts to save water."
Technical analyses and monitoring services are also critically important as we put in place, and then study the efficacy of, various drought management actions. This includes analyses of effects associated with reduced water storage and flow, as well as effects on fish and other aquatic biota, including aquatic invasive weeds and harmful algal blooms. Regulatory agencies often require the development and implementation of monitoring plans to understand the system response to different drought management actions and strategies.
For more information on any of the strategies and services outlined here providing drought support and long-term water resilience, please contact ESA's Fish and Aquatic Science practice lead Chris Fitzer.