Immediately following construction, the Dry Creek Habitat Enhancement Sites 4A and 4B experienced a winter-long deluge that transformed the sites requiring maintenance to return the desired form and function.
As part of the requirements of the 2008 Russian River Biological Opinion, in order to maintain ongoing water supply, flood control, and channel maintenance operations in the Russian River Watershed, Sonoma Water and the U.S. Army Corps of Engineers are constructing six miles of ecosystem restoration in Dry Creek, a tributary to the Russian River, to promote recovery of listed Central California Coast Coho Salmon and Steelhead Trout and California Coastal Chinook Salmon. Dry Creek conveys water from Warm Springs Dam to the Russian River, where it is extracted for municipal water uses. The perennial release of high-quality cold water makes Dry Creek an ideal salmonid stream. However, the municipal demand has resulted in altered riparian and aquatic habitat conditions.
ESA has been leading a multidisciplinary consultant team to develop final designs for two of the six miles of the project in the lower reaches between the Warm Springs Dam and the confluence with Russian River. The design approach has been to create off-channel alcoves and side channels containing pools, riffles, and large wood structures to improve summer conditions for juvenile salmonids.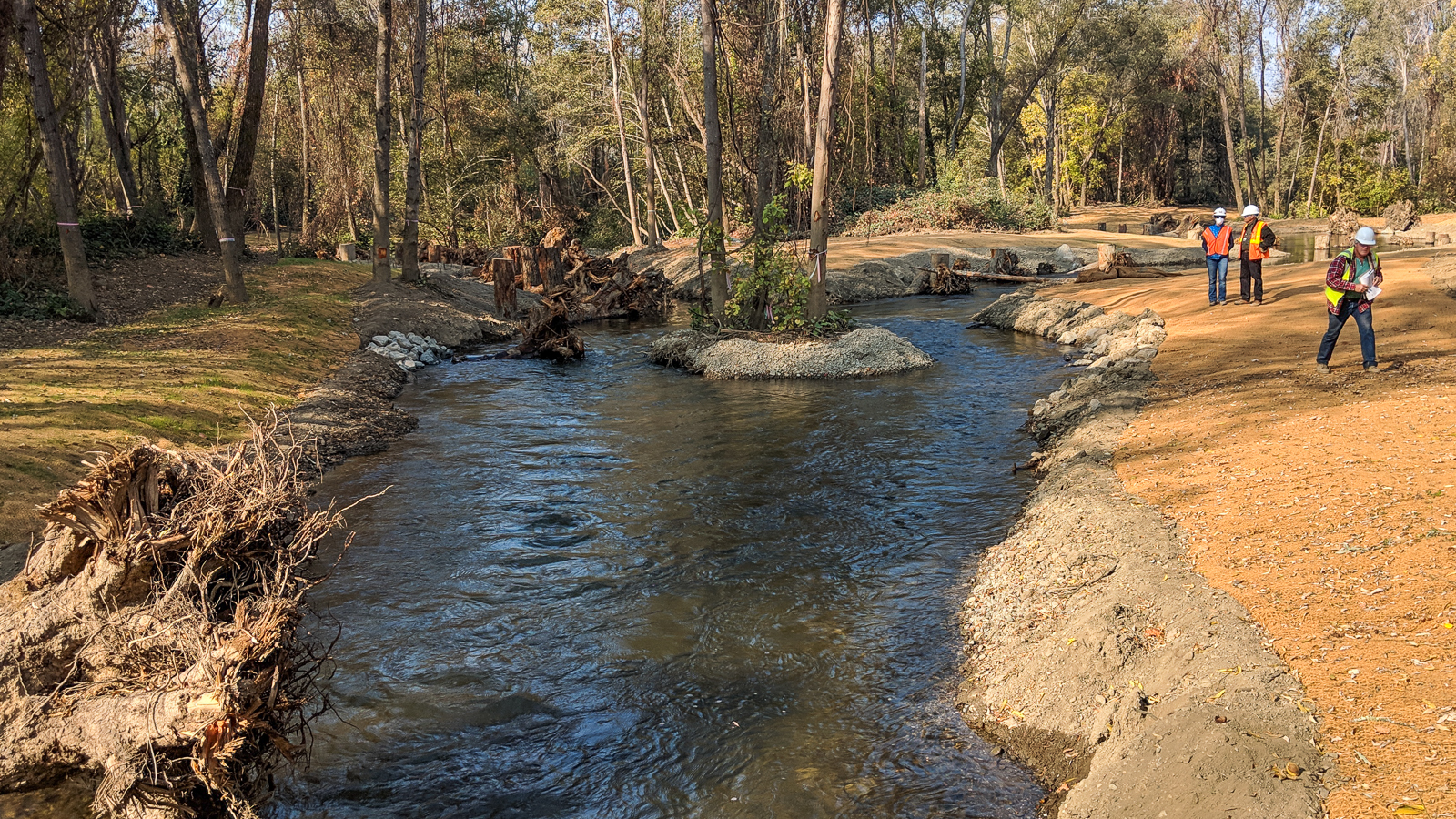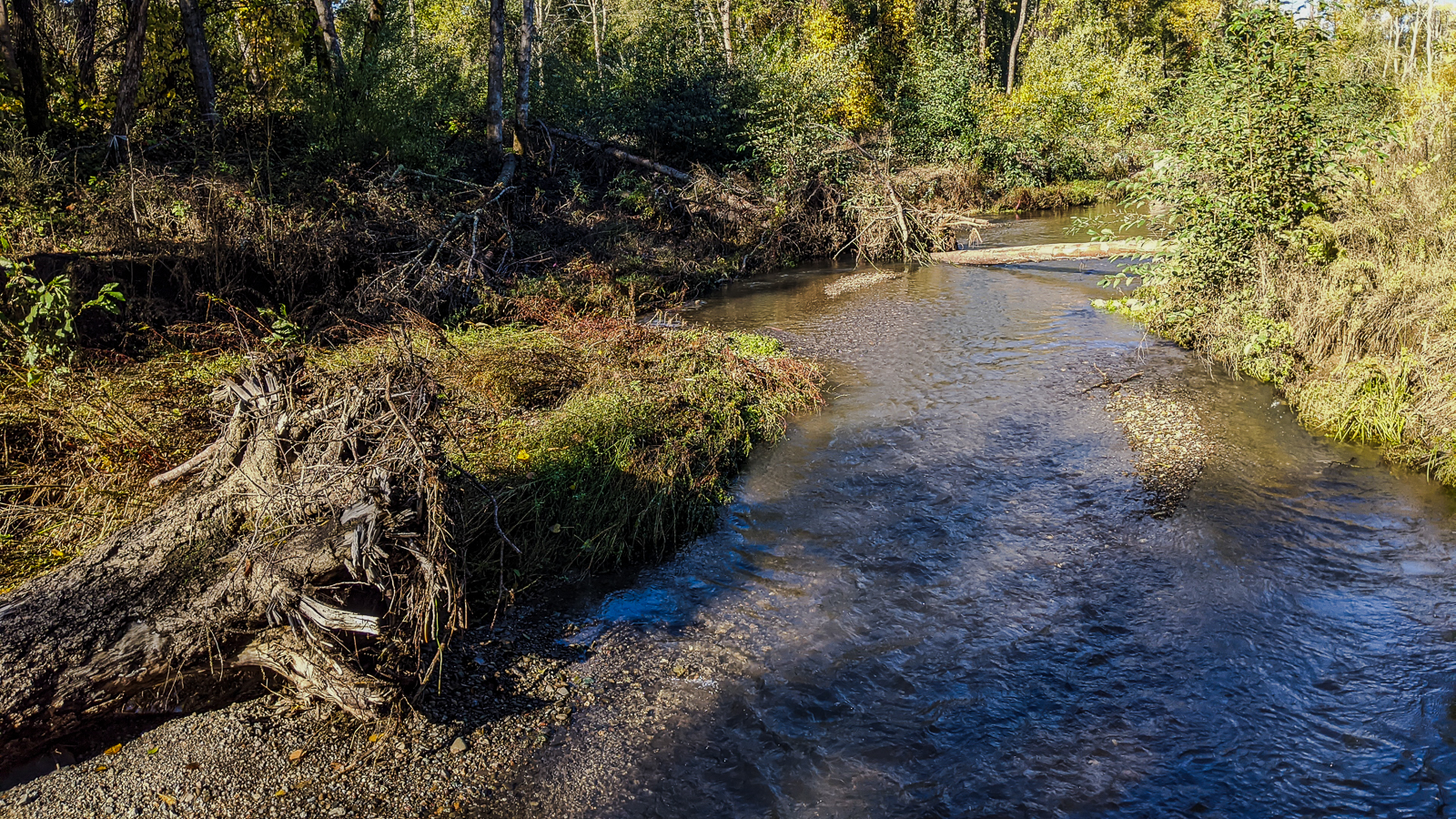 To date, ESA has completed three separate sets of design documents, all of which have been constructed. Sites 4A and 4B were implemented in the summer of 2018 by the U.S. Army Corps of Engineers under their Continuing Authorities Program (CAP) project in collaboration with Sonoma Water. Immediately following construction, the Dry Creek watershed received about 70 inches of rain, nearly double the average for this location. To ensure flood protection in downstream communities, water was released from Lake Sonoma at an exceptionally high rate throughout the winter of 2019, delivering large volumes of sediment from the watershed to Sites 4A and 4B. Sediment blanketed the newly constructed sites with several feet of sand and gravel. Mother Nature had demonstrated just how incredibly dynamic these lower reaches of Dry Creek can be!
In the summer of 2020, ESA supported maintenance by Sonoma Water to excavate deposited sand and gravel in targeted locations to increase the habitat value of the newly-formed conditions and restore the character of the original design. Since undergoing the maintenance and being subjected to further geomorphically significant flows, the physical and ecological conditions of the site have evolved to become a naturalized version of the original design.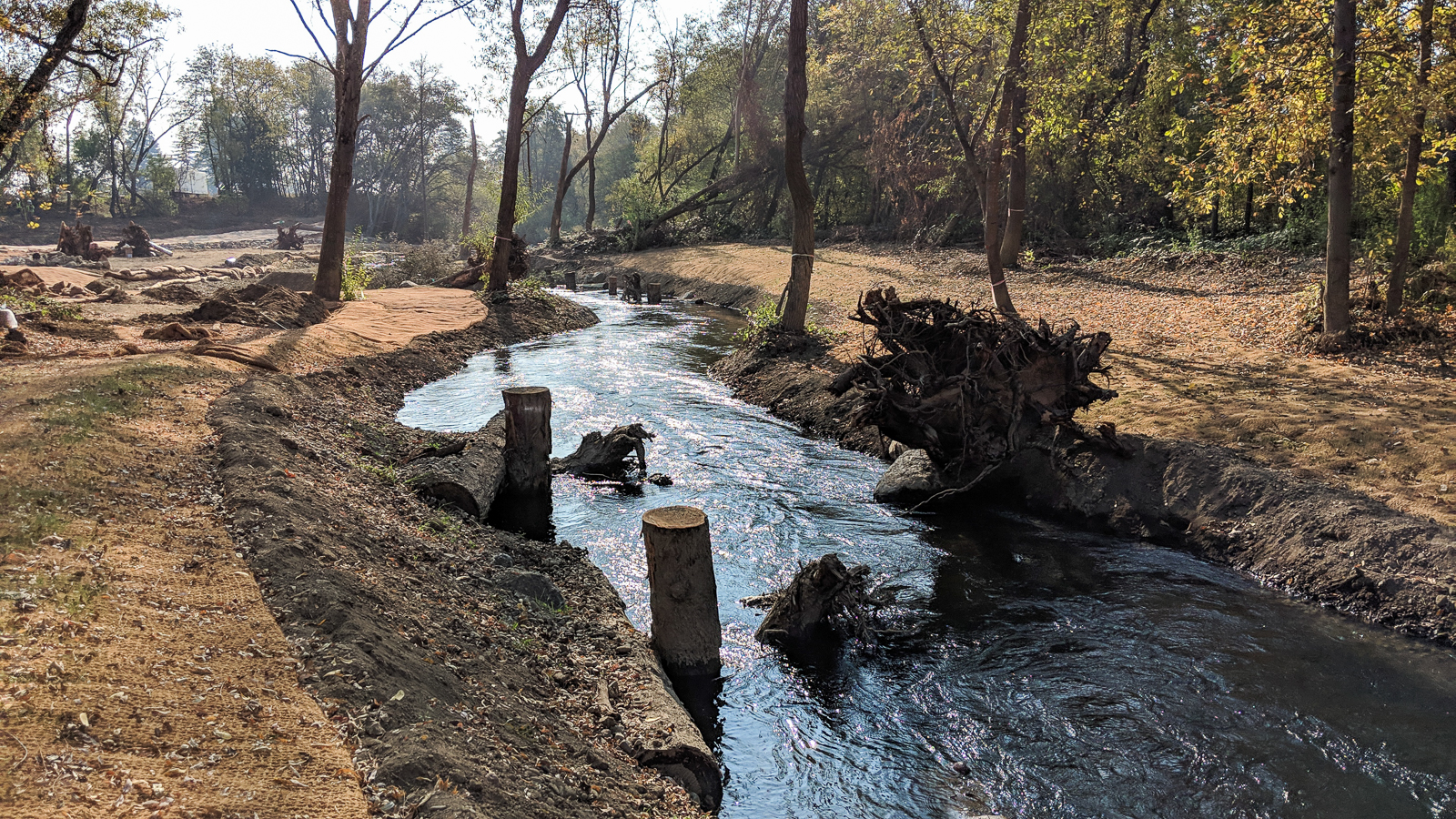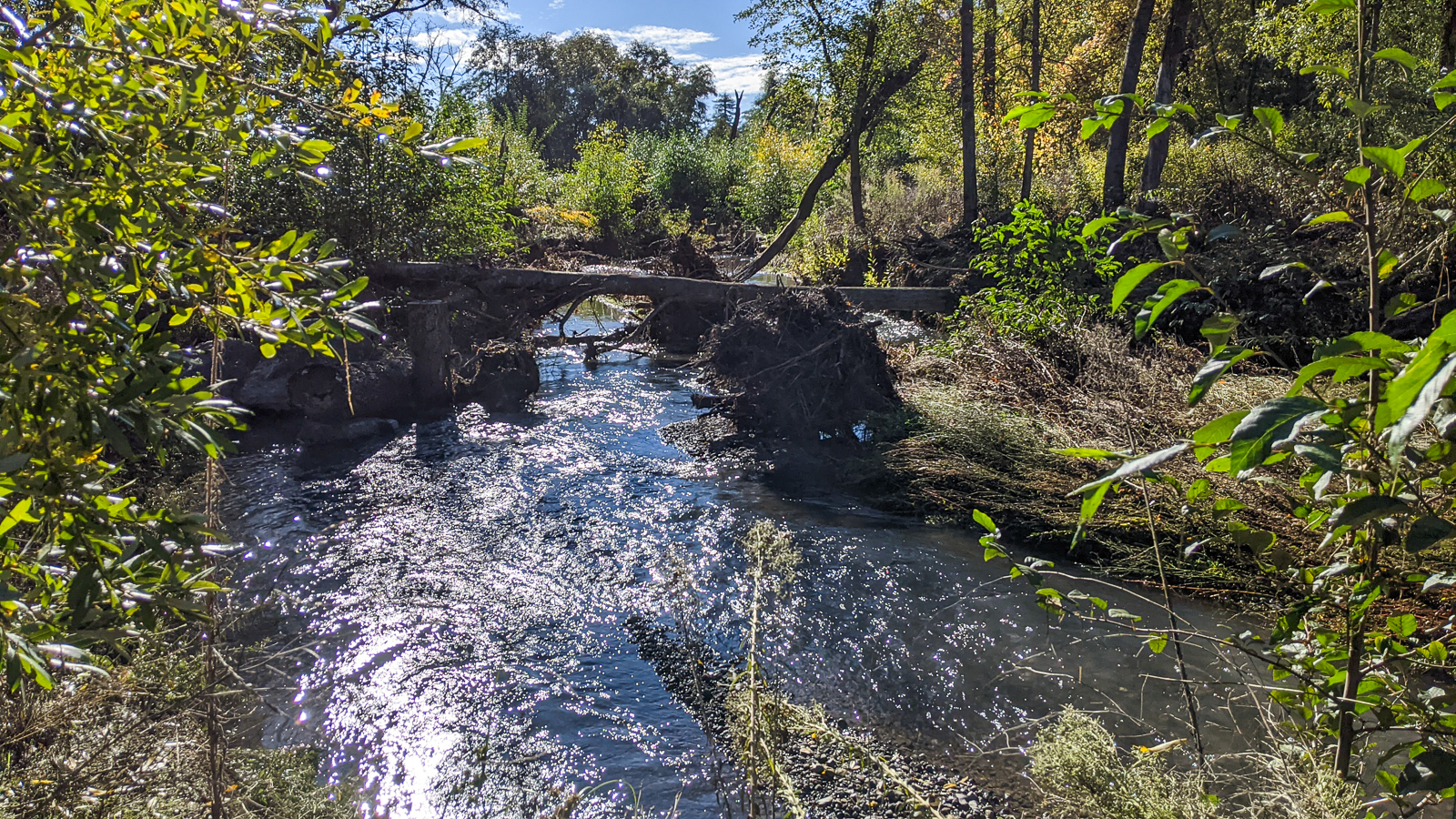 The continued attention by ESA, Sonoma Water, and U.S. Army Corps of Engineers has helped the sites sustain the desired habitat characteristics while developing complexity through natural processes in this highly dynamic setting.