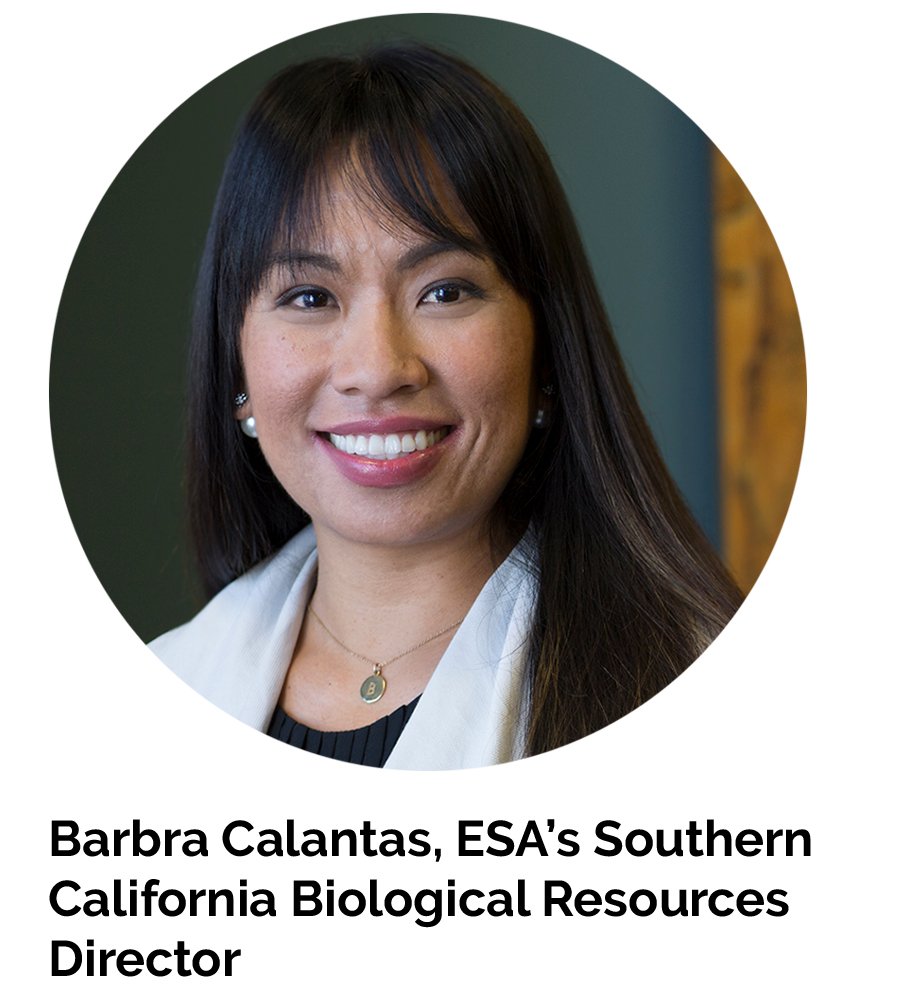 Barbra Calantas, Biological Resources Director in Environmental Science Associates' (ESA) Southern Calif. region, has founded the Environmental Professional Diversity Collective (EPDC), a San Diego–based program to address the lack of diversity, equity, and inclusion (DEI) in the environmental consulting, architecture, and engineering industries.
Barbra was inspired to action by the awakening—and ongoing movement—to racial inequality across the United States that started in the summer of 2020, as well as the increased efforts ESA has implemented to support and educate its staff as part of its ongoing DEI initiative. While EPDC has been a space for Black, Indigenous, and People of Color (BIPOC) professionals to come together to share actionable resources and navigate the complex emotions of their shared experiences, it has grown to be a diverse, 40-person group. EPDC members, of which about half are non-BIPOC, see immense value in creating a more equitable industry and are working to implement shared best practices in their individual workplaces.
"The mission of EPDC is really to gather professionals across the environmental industry to come together and talk about how we can improve diversity, equity, and inclusion in our workspaces. That's the first goal," Barbra explains. "The second is to engage with community groups, whether they are schools or non-profits, that are working to connect potential job candidates from diverse backgrounds to this field and give them support by opening up doors for them."
Since its launch in the fall of 2020, EPDC has provided programs and events to educate local youth from underserved communities on career opportunities within the environmental industry, with the goal of developing a more diverse pipeline of job candidates.
This February, EPDC and ESA co-hosted the second annual Job Shadow Day with the aim of providing the next generation with an inside look at the day-to-day responsibilities of environmental professionals. Nearly a dozen ESA employee-owners, along with several other industry colleagues, met with 12 college students and recent college graduates from the Ocean Discovery Institute and the surrounding San Diego and Orange County area for a half-day virtual forum. The event consisted of an overview of the environmental industry and a few project-specific presentations in specific disciplines, a speed-networking event for quick one-on-one conversations, and a 45-minute job shadow.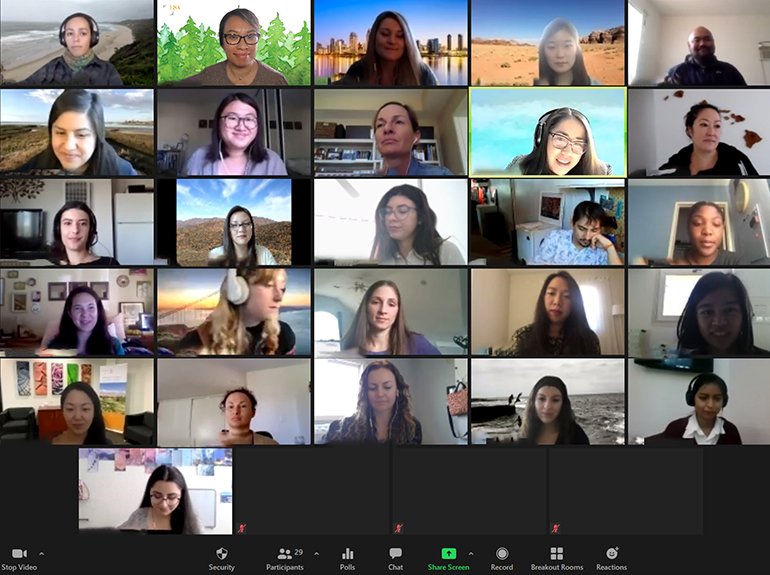 Participants in the EPDC's second annual Job Shadow Day, which invites youth from underserved communities to learn more about the day-to-day responsibilities in the realm of environmental consulting.
"This opportunity definitely opened my eyes to the world of environmental consulting," said participant Rachel Le. "Thank you for all you do in pushing diversity and inclusion forward in the environmental field; please keep it up! I am excited for what EPDC and ESA have in store in the future." Rachel has since joined ESA as one of the firm's 13 interns this quarter.
"Following last summer, it was especially inspiring for me to see how much ESA has already done to respond to this need, really desiring and striving to create a diverse, equitable, and inclusive culture," Barbra reflects. "I asked myself, 'How do I take what we're doing at ESA and extend that to something more broadly across my industry and network here in San Diego?' I hope this can be an example of something others can take on and adapt to make an impact in their particular field or geographic area."
The EPDC Organizing Committee, which along with Barbra includes Adriana Alba, Senior Marketing Coordinator at Ascent, and Keoni Calantas, Senior Biologist at ICF, arranges bi-monthly meetings to plan future events, share resources, discuss relevant news articles, and delve into specific workspace issues. If you are interested in learning more about EPDC and becoming a member, please contact EPDiversityCollective@gmail.com.