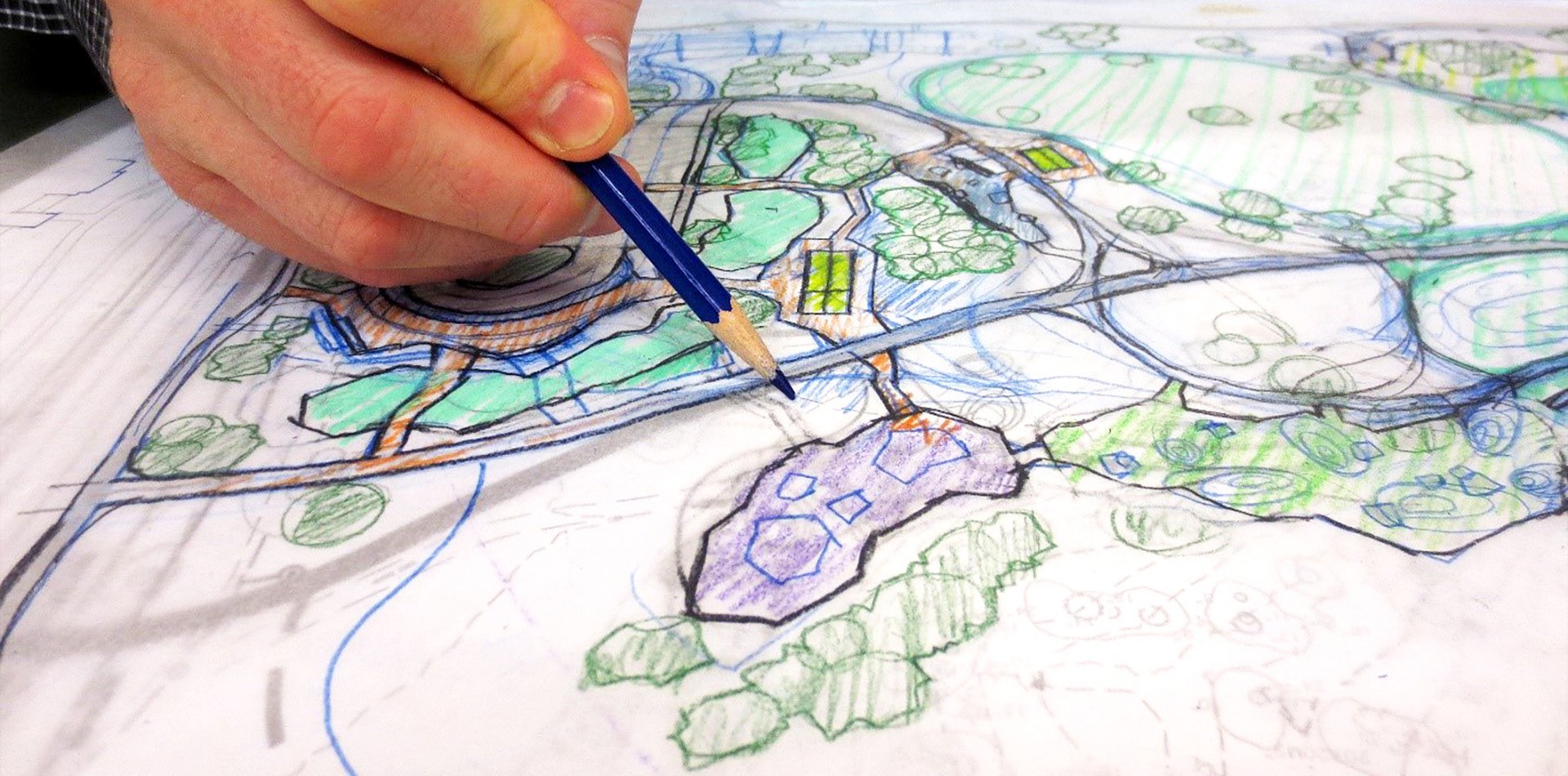 Design
Our built environment is a durable legacy. Projects that stand the test of time successfully integrate place, use, form and material while striking a unique balance between artful and practical.
Having seen numerous trail, park, and urban projects from design through construction, our landscape architecture team is well-versed in techniques and materials. We nimbly navigate environmental regulations as well as land use and building code requirements. We stay current through regular training on a range of topics, including accessibility, universal access, bike safety, and nature play. Since our practice includes both natural resource and recreation projects, we are uniquely qualified to design facilities that support access to natural areas for passive recreation and environmental education.
We work collaboratively with consultant teams―both large and small―to develop schematic design, permitting submittals, and construction documents for a wide-range of projects, including large regional recreation parks, backcountry trailheads and trails, boardwalks, and low impact development stormwater facilities.
Related specialties and services:
Accessible design (ADA/ABA)
Bid and construction phase services
Construction documents
Education and maintenance facilities
Irrigation
Low impact development (LID) stormwater facilities
Mitigation and restoration design
Nature play
Parks
Recreation
Schematic design and design development
Trails
Urban design
Vehicle and pedestrian access and circulation