Like many coastal areas along Southwest Florida's Gulf Coast, Port Charlotte's idyllic waterfront is commonly known for the crystal-clear waters that surround the coastline. But when Hurricane Ian, a Category 4 hurricane, struck Florida and parts of South Carolina this past September, the area's naturally pristine water drastically changed. Clear waters turned to shades of murky brown and deep blue-black as stormwater runoff, sediment and organic material debris, and untreated wastewater and pollutants filled the waterways—a result of Ian's 100+ mile per hour winds, 12- to 18-foot storm surge, and extreme levels of rainfall.
Ian is the fifth strongest hurricane to strike the United States. Following 2004's Hurricane Charley and 2017's Hurricane Irma, it is also the third major hurricane (ranked Category 3–5) to strike the Southwest Florida region in just twenty years.
As temperatures continue to warm and the sea level rises, scientists predict increased hurricane impacts throughout the Atlantic region as storms heighten in intensity by as much as 10 percent, with a higher proportion of storms reaching the catastrophic category 4–5 level.
This is an escalating concern for Florida's municipalities, local agencies, and resource managers, who must balance the needs of protecting public safety and maintaining economic opportunities, while preserving the area's vulnerable natural environment.
To assist these entities, ESA's environmental scientists are striving to better understand how hurricanes impact Southwest Florida's coastlines and waterways by studying how these storms affect water quality and surrounding ecosystems. Water quality specialists had a unique opportunity to observe Hurricane Ian's effects immediately following the storm in Charlotte County. This response also coincides with a long-term monitoring study throughout the area, with observations revealing that each hurricane strikes differently, and the region will face a variety of challenging environmental issues in the years ahead.
Widespread Damage
Classified as a "1-in-1,000-year event" by the National Oceanic and Atmospheric Association, as much as 12 to 24 inches of rain soaked Southwest and Central Florida areas in a span of 24 hours—prompting President Biden to issue a major disaster declaration for Charlotte, Collier, DeSoto, Hardee, Hillsborough, Lee, Pinellas, and Sarasota Counties.
The deluge had a profound effect. Municipal wastewater treatment facilities and sewer lines experienced power outages and pipeline breakages, releasing untreated waste into streets and waterways. Flooding in residential, commercial, and agricultural areas caused toxic pollutants like motor oil, industrial chemicals, and agricultural runoff to flow into the region's clear waterways. Downed trees and vegetation blown off in the strong winds choked up rivers and streams, which has been shown to have a deleterious effect on water quality, such as increasing nutrient loads and/or resulting in depressed oxygen levels.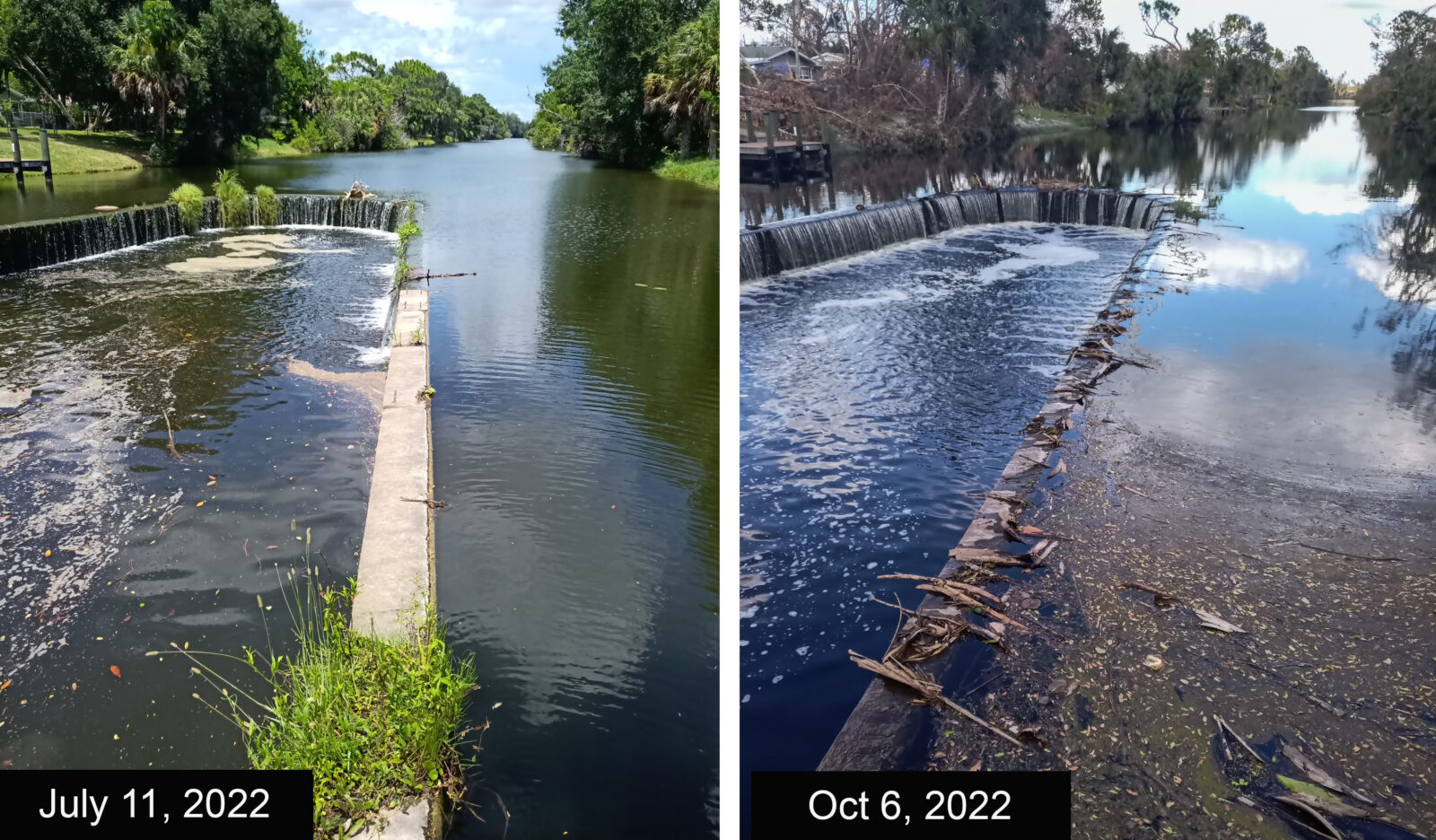 Strong storm winds also caused significant upwelling offshore, bringing nutrients to warm surface waters. Combined with decomposing vegetation, it has contributed to massive algal blooms and ongoing red tides (characterized by high concentrations of the Karenia brevis algal organism, which is toxic to fish and marine mammals). A week following the hurricane, a red tide bloom spanned 300 miles from Sarasota to Naples and continues to be monitored.
A Rapid Response
The noxious stew of bacteria, chemicals, and organic nutrients in the water quickly became a public health hazard, and officials needed to ascertain whether the water was safe to enter, as well as determining the impacts on aquatic and marine life. As part of an ongoing water-monitoring contract with Charlotte County, and a broader emergency response effort with the Southwest Florida Water Management District, Coastal and Heartland National Estuary Partnership, Charlotte Harbor Aquatic Preserve, Sarasota Bay Estuary Program (SBEP), and other agencies, ESA assembled an environmental response team.
The team was led by environmental scientists Emily Keenan, Robert Woithe, and Mike Poniatowski; biologists Brad Young and Jeff Winter; and air quality analyst Mike Mulbarger to assess contaminants and waterway conditions.
Coordinating with Charlotte County's Water Quality Manager, they collected surface water samples in Charlotte Harbor, Gasparilla Sound, and Lemon Bay to observe levels of nutrients, oxygen concentrations and biological oxygen demand, water clarity, salinity, and phytoplankton and algae.
In concert with this effort, the SBEP implemented a similar response, sampling Upper Lemon Bay, Roberts Bay, Blackburn Bay, and Little Sarasota Bay while the Water Management District monitored major tributaries, including the Peace and Myakka Rivers.
Systems Ecologist and Environmental Scientist Robert Woithe takes water samples within Charlotte Harbor, days after Hurricane Ian struck the area.
It was a rare opportunity to gather data directly following a hurricane, as previous attempts were delayed by as much as a month or two following storms, when environmental conditions had drastically changed.
"That's a month of conditions that people are just guessing at what was happening out there and whether the ecosystem had no oxygen for a month or for a day. A month makes a big difference," says Systems Ecologist and Environmental Scientist Robert Woithe.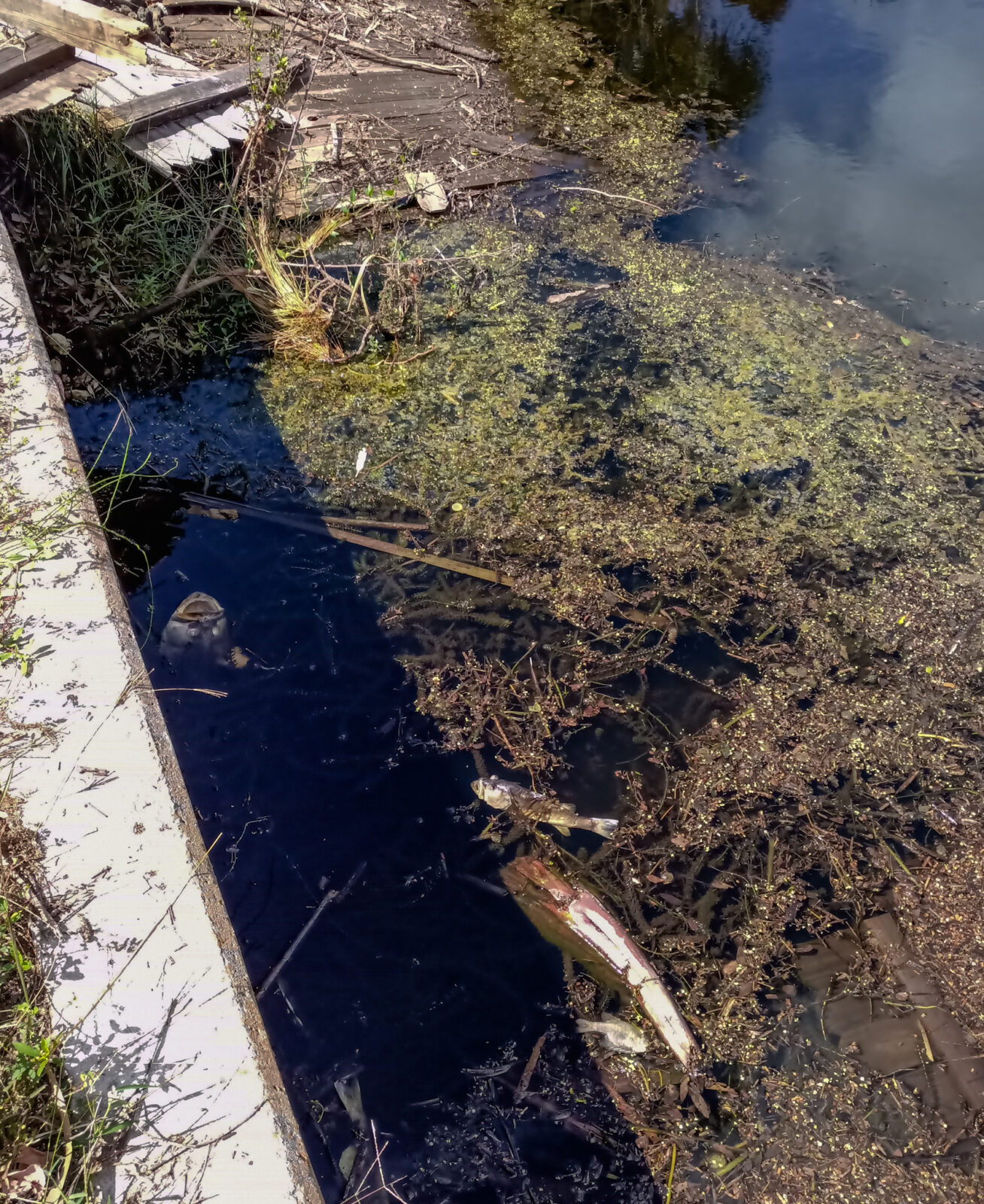 Woithe notes that observing conditions in the direct aftermath can help scientists understand immediate ecosystem responses and the significance of varying degrees of wind, rainfall, and storm surge affecting county beaches and harbors.
It's also valuable to have an extensive record of prior monitoring data to compare how systems respond and observe long-term changes. For the past 24 years, the ESA team has regularly monitored the area's water quality and surveyed natural resources.
Just a week before Ian hit, Woithe completed a comprehensive vegetation analysis of the Peace River, mapping vegetation levels and compositions, conducted by drone and on-the-ground observations.
Together, with ESA's long-term monitoring work spurred by Hurricane Charley, the team is using these data to evaluate whether observed wetland changes are the result of hurricane impacts or human-induced reductions in freshwater river flow. Upstream water withdrawals for drinking water, irrigation, and industrial use are currently managed to ensure that adequate freshwater reaches the estuary and its wetlands. It is important to understand hurricane impacts to ensure they are not masking other environmental changes resulting from human-caused, inappropriate river flows.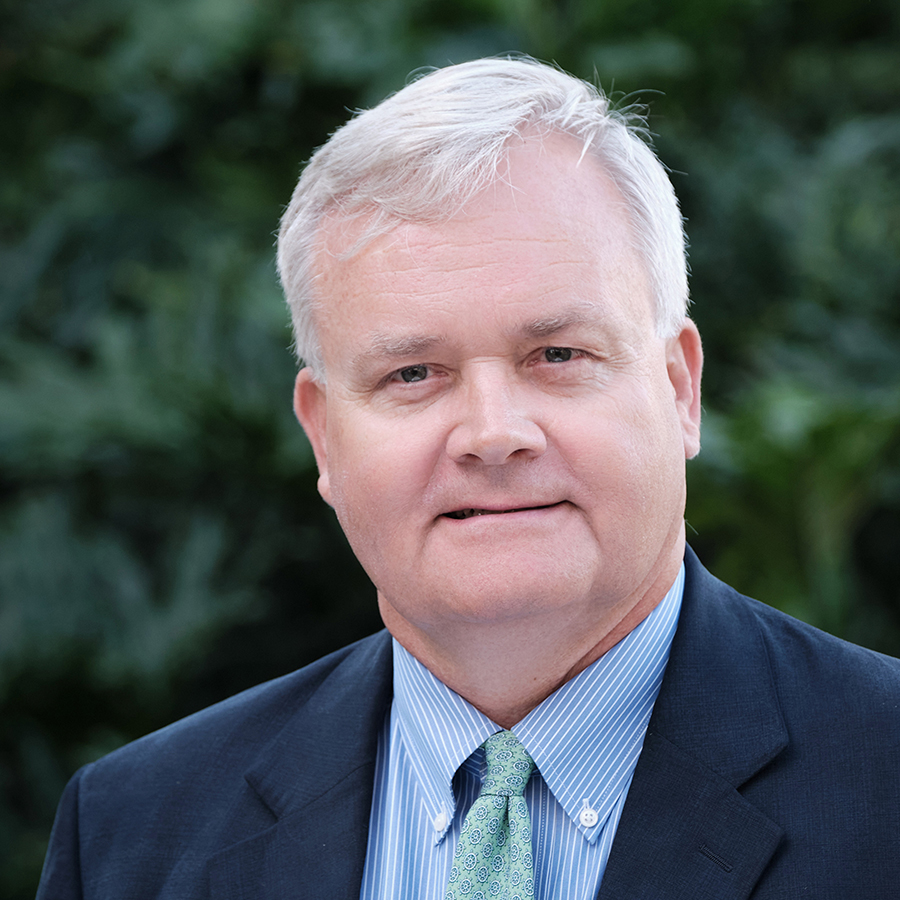 ---
"You're looking at, what are your conditions now, and what are those compared to what so-called normal conditions would be, to see if there are any changes or trends. And then the question is, are those trends good or bad? And if they're bad, are there management responses that could be implemented to address deleterious changes?"
Robert Woithe, Ph.D.
---
Making Matters Worse
So far, the team has observed considerable effects to the watersheds. One striking example: the area's mangrove swamps were stripped bare of their leaves, and this decomposition resulted in temporary anoxic conditions that may have led to isolated fish kill events. Oxygen levels have returned to pre-storm conditions—though it is unclear what the delayed impact may be to the region's endemic seagrass, blue crab, and other species.
This comes at a time when the region's natural resources are already threatened by climate impacts such as rising temperatures, sea-level rise, and extensive mangrove die-offs. These die-offs are often referred to as "heart attacks" due to the nature of how forests die from the center-outward; they are caused by reduced tidal flows and hydrological stresses, which Woithe believes indicates a tipping point.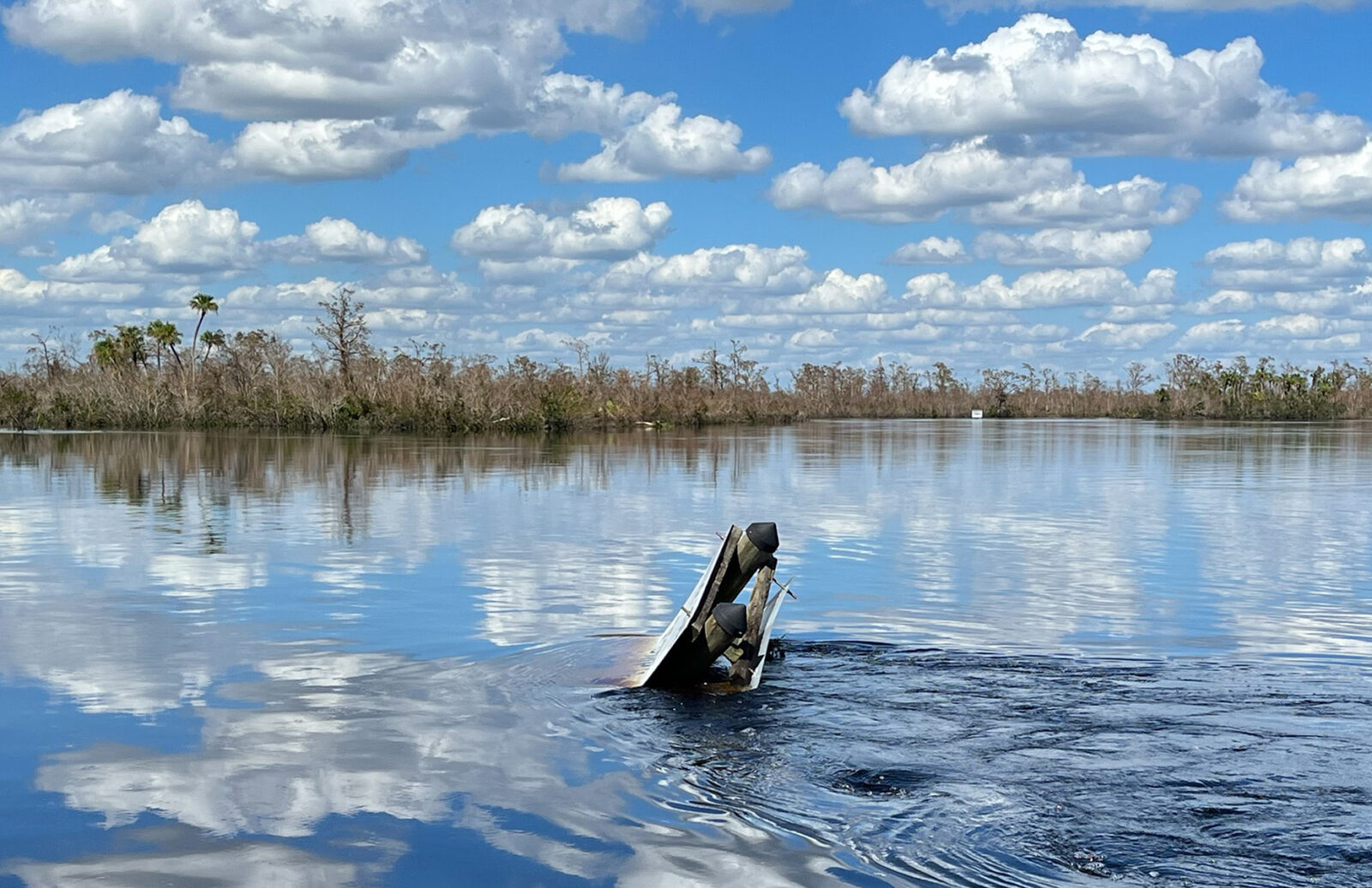 Keeping mangroves alive and well pays dividends for shoreline protection, as they are able to trap sediment and thereby elevate the marsh surface naturally. In fact, one of the most recent sea-level rise mitigation efforts taking place in Florida involves augmenting this natural sediment trapping and marsh surface elevation increase by applying additional thin layers of sediment in mangrove swamps. But hurricane damage coupled with mangrove heart attacks could push some Charlotte Harbor mangrove swamps beyond the point of recovery before sea-level resilience measures can be put in place.
It's a vicious climate feedback loop: as temperatures rise, hurricanes increase, exacerbating the risk of climate damage on delicate ecosystems. As Environmental Scientist Emily Keenan notes, continuing to monitor these systems can help scientists stay attuned of environmental warning signs and prompt resource managers to act.
"What we're trying to determine is when is enough change—something that you're going to witness beyond just in a laboratory setting," she says. "We're trying to understand if these factors change from just being a minor increase or decrease in a particular parameter into an impact on seagrass distribution, or fisheries, or other features that would become noticeable."
Guiding Management Decisions
In the months following the hurricane, the team is continuing to lead monitoring efforts in Charlotte Harbor to assess the long-term health and recovery of the watershed. In time, the team hopes these data can help inform climate solutions.
For natural systems to recover and cities to build climate resiliency, it will take a coordinated, active management solution between cities, government agencies, and residents. Regarding mangroves for instance, Woithe points to promising attempts to restore mangrove wetlands by leveling surrounding mounds of excavation debris, a byproduct of the area's mosquito-control ditches built in the 1950s. Leveling this land could restore the area's natural tidal flows and help repopulate mangrove vegetation.
Overall, it's a complex balance to meet the needs of a population where over 76 percent of residents live within coastal areas, while protecting Florida's rich natural resources, like marshes, sea grass beds, coral reefs, and productive fisheries.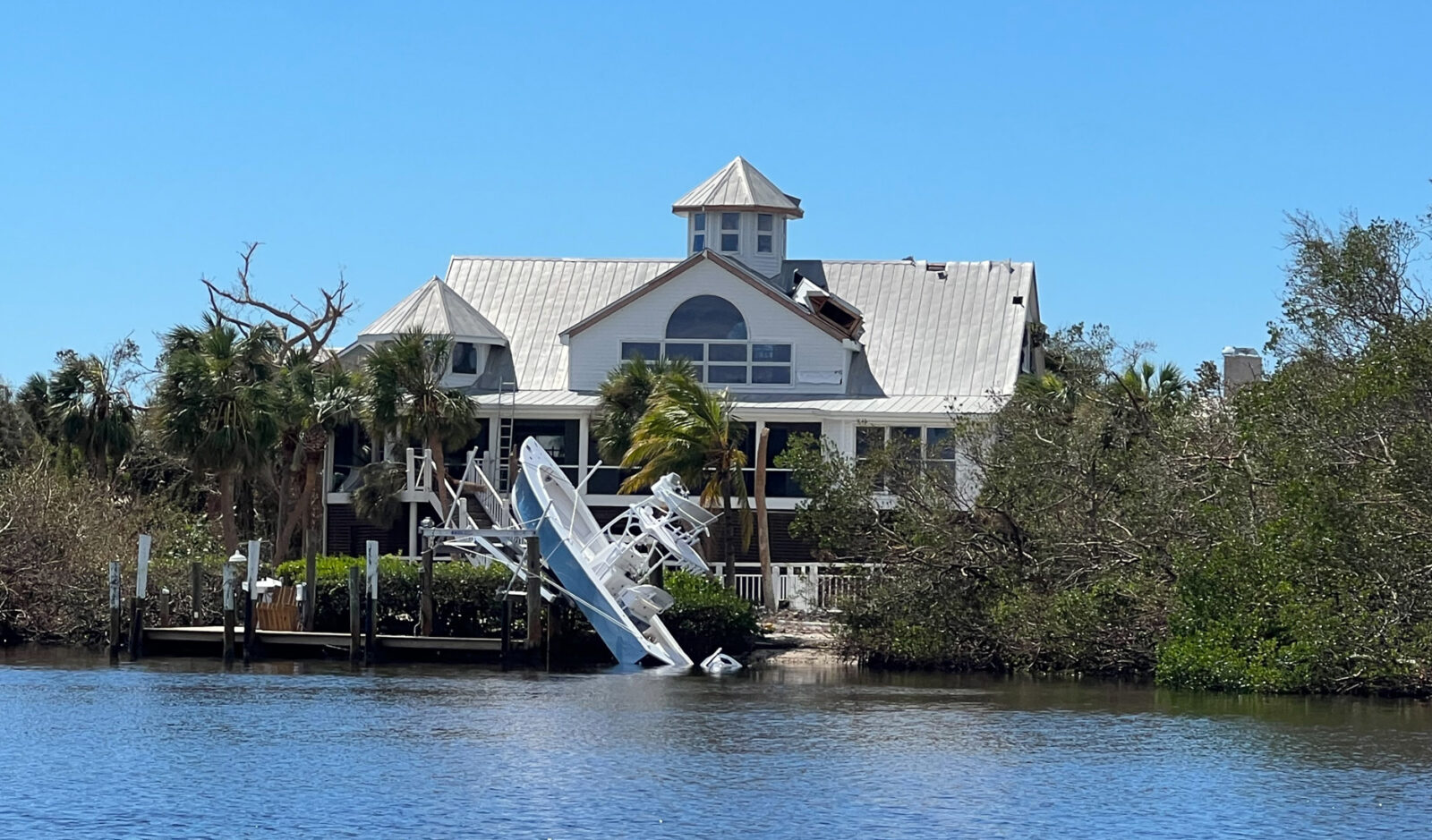 "People want to live on the coast and need access to clean water, but by living on the coast, people are also increasing stormwater runoff and land use demands as more and more of the region develops, and it has a broad impact on these natural resources," she says. "We need to continue to inform people about their individual impacts and consider new regulations to protect these resources, not just on the coast, but within the whole watershed."
Woithe and Keenan also note that the best chance for wetlands and marshes to adapt to climate factors and extreme weather events is by providing more land for these ecosystems to gradually migrate upland, but this solution would be faced with many thorny dilemmas as most of Florida's coastal development is built close to the shore.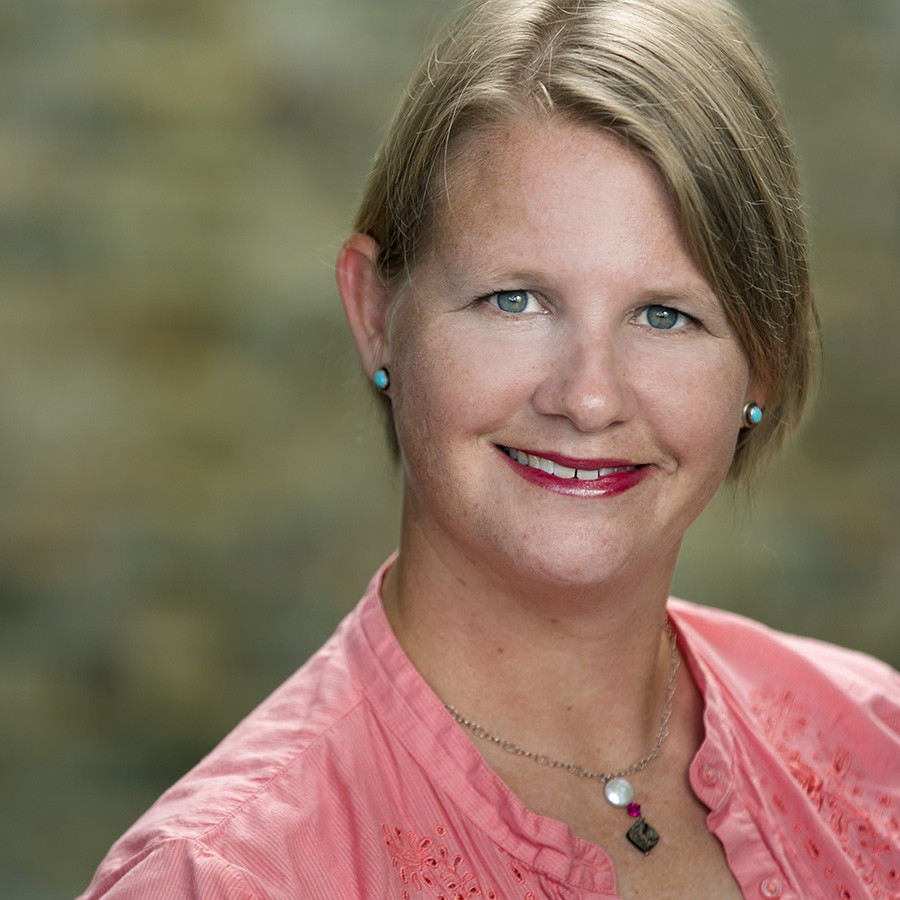 ---
"As regions are trying to recover, by implementing or building considerations that allow for retreatment, there has to be an understanding that there is this sort of gradient when it comes to your natural systems. If you build all the way to the waterfront, or you harden your shoreline, you're limiting that ability for the natural system to respond to these events."
Emily Keenan
---
ESA's water quality and restoration scientists are experts in monitoring and examining the effects of natural disasters and environmental impacts to water systems, and bring the technical expertise and practical knowledge necessary to develop water quality monitoring plans and solutions. For more information, please contact Emily Keenan and Robert Woithe.