ESA welcomes Justin Cook as Senior Principal Aviation Specialist in its Airports practice. Based in ESA's Los Angeles office, Cook will work with clients and colleagues to support the firm's nationally-focused noise program and grow ESA's aviation project portfolio in California, along with recent ESA hire, Jean-Christophe Dick. Most recently serving as Director of Emerging Technologies and Information Technology for HMMH in the firm's Anaheim office, Cook will also be instrumental in working with ESA's Technology team to further enhance tools for noise monitoring, analysis, and reporting.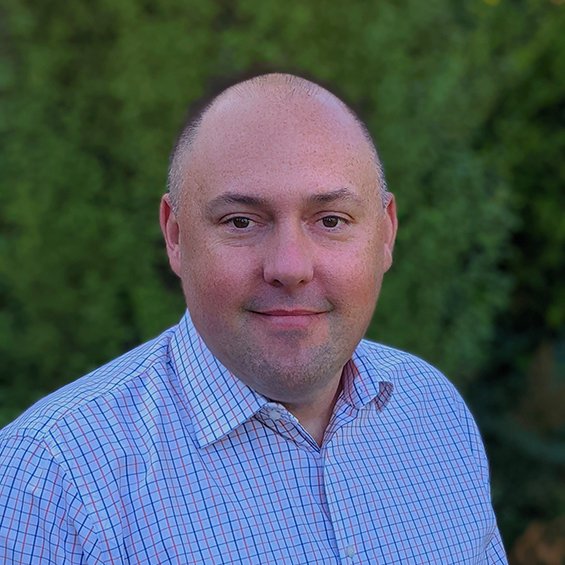 During his 20-plus year career, Cook has overseen over 50 projects related to aviation, flight trajectory, noise control, and sound insulation across the United States and abroad. His recent project experience includes being the technical consultant for the San Francisco International Airport / Community, project manager for the Los Angeles International Airport Community Noise Roundtable, and acoustician for the San Diego International Airport Noise Advisory Committee; providing Noise and Operations Monitoring System (NOMS) acquisition assistance for numerous airports across the United States; and consulting with commercial airports across California on noise related concerns under a number of on-call contracts.
In addition to his aviation experience, Cook will bring vast experience in community development and architectural projects; overseeing completion of 1,500+ environmental studies to ensure compliance with local, state, and federal standards.
"With the addition of Justin and Jean-Christophe earlier this year, ESA is poised to provide additional capabilities to the aviation market on the West Coast," said Michael Arnold, ESA's national practice leader. "Having worked at more than 175 airports nationwide, ESA has a reputation for delivering integrated planning and environmental solutions for our clients—we look forward to expanding our support of airports in California with this new team in place. Our recent five-year environmental on-call contract project win at Lake Tahoe Airport shows that we are already well on our way."
Certified as a LEED Green Associate, Cook is also an active member of several professional organizations focused on noise including the Institute of Noise Control Engineering, Acoustical Society of America, and SAE International. Cook received his Bachelor of Science in Mathematics from the University of California Irvine.