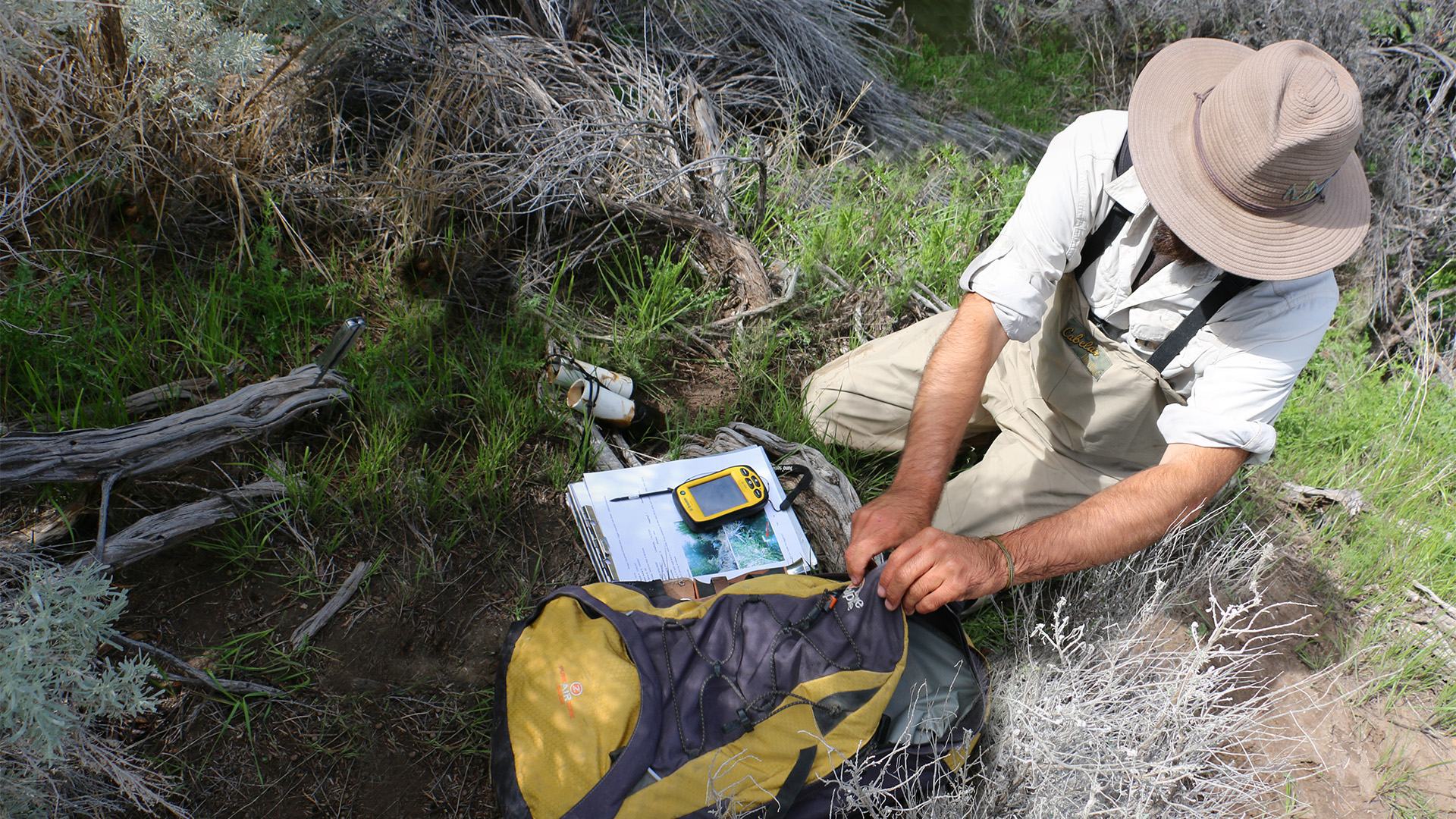 GeoOptix®
Simplify Data Collection and Management in the Cloud
GeoOptix provides a complete solution for data collection and management that is tailored for environmental work and optimized for compatibility in today's technology landscape. With an integrated mobile app, GeoOptix improves the accuracy and efficiency of data gathering. Then this platform provides secure cloud storage for your data with API-based accessibility across a limitless range of technologies and applications. GeoOptix enables users to automate and streamline activities for data collection, quality control (QC), metrics generation, and sharing data via the web.
GeoOptix is designed to support a wide variety of research, monitoring, and compliance programs, putting your team in control of everything from form design to data formatting, quality control to publishing, visualizations to analysis. Because it's based on advanced cloud technologies, you can spend less time on data preparation, data entry, and data cleaning, giving you more time for higher-order activities like analysis and synthesis. GeoOptix is a perfect fit for project managers and program administrators involved in natural resource management and environmental compliance.
Is GeoOptix a fit for your organization?
Yes, if you are upgrading manual, cumbersome, or outdated tools for data collection
Yes, if you are seeking to make data more centralized, standardized, and accessible
Yes, if you are expanding data utilization via API integrations with various web-based tools
Benefits
Improve Efficiency: Quickly move from form design through data collection, analysis, and publication
Increase Accuracy: Leverage automated QC features to minimize errors
Simplify Workflows: Automate analyses, models, and notifications with a robust API
Access Anywhere: Keep your data centralized, safe, secure, and accessible as long as you need it
GeoOptix Features
GeoOptix features have been specifically designed to improve data management for environmental projects.
Customize data entry forms for a wide variety of collection or sampling activities using the flexible schema editor
Create your own custom forms, or import forms designed by others
Quickly import your data collection locations from a spreadsheet or add them via a map
Rich set of supported data types including strings, integers, Booleans, decimals, pick lists, geometries (of any type), date/time, photos, and documents
GeoOptix can take you from design to field collection in minutes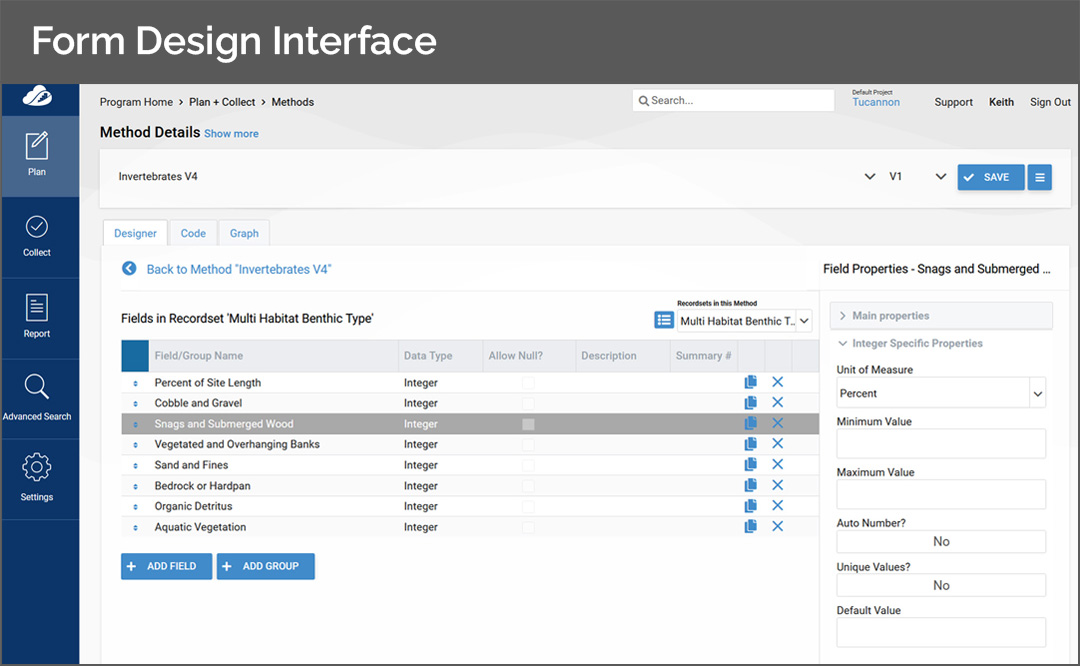 Use the GeoOptix mobile app for field data collection with iOS, Android, and Windows phones and tablets
Assign data collection tasks to your team members and track the status
Support tabular, geospatial, and image data
Improve quality control with range checking, required field enforcement, uniqueness checks, action buttons, and custom validation logic
Automatically generated metadata for every field
Deliver current site information and documentation to remote field crews
Support for offline data collection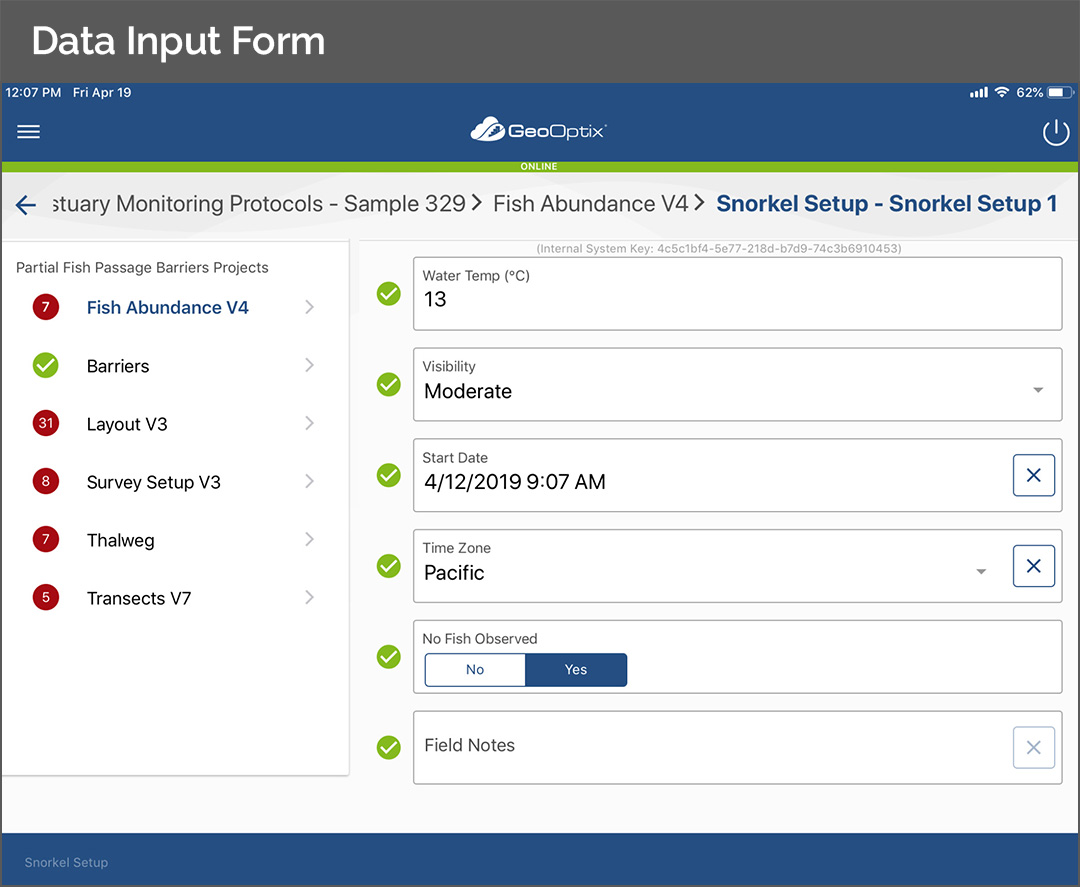 Instantly access cloud-based sample and survey data, analyses, visualizations, and more, all in one place
Store, analyze, and synthesize even the most complex datasets
Once validated in the field, a simple click of a button initiates an upload to the cloud for secure post-processing and metric generation
Role-based security and user defined content management
Leverage versioning to maintain metadata and track changes over time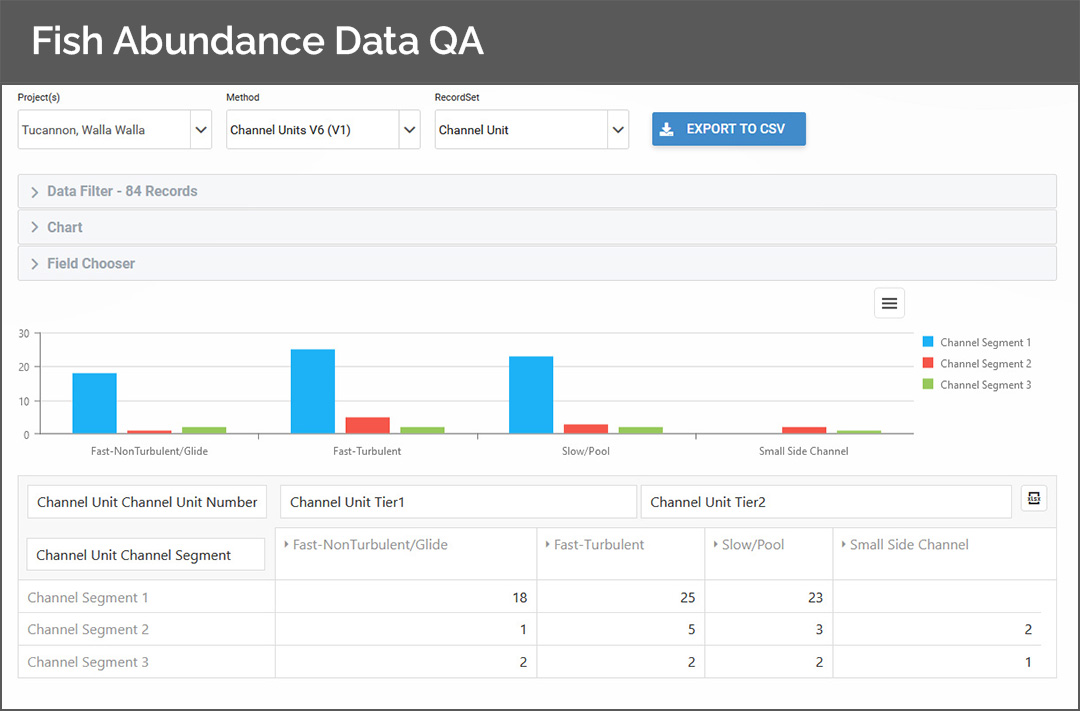 Enable API-based integration with data visualization products including PowerBI, Tableau, R (ggplot), matplotlib, Vega, and d3
Integrate with existing data pipelines and ETL jobs to automate data transformation and distribution across the enterprise
Connect to your data directly using open-source data science tools and machine learning libraries like R, Python, Pandas, scikit-learn, and keras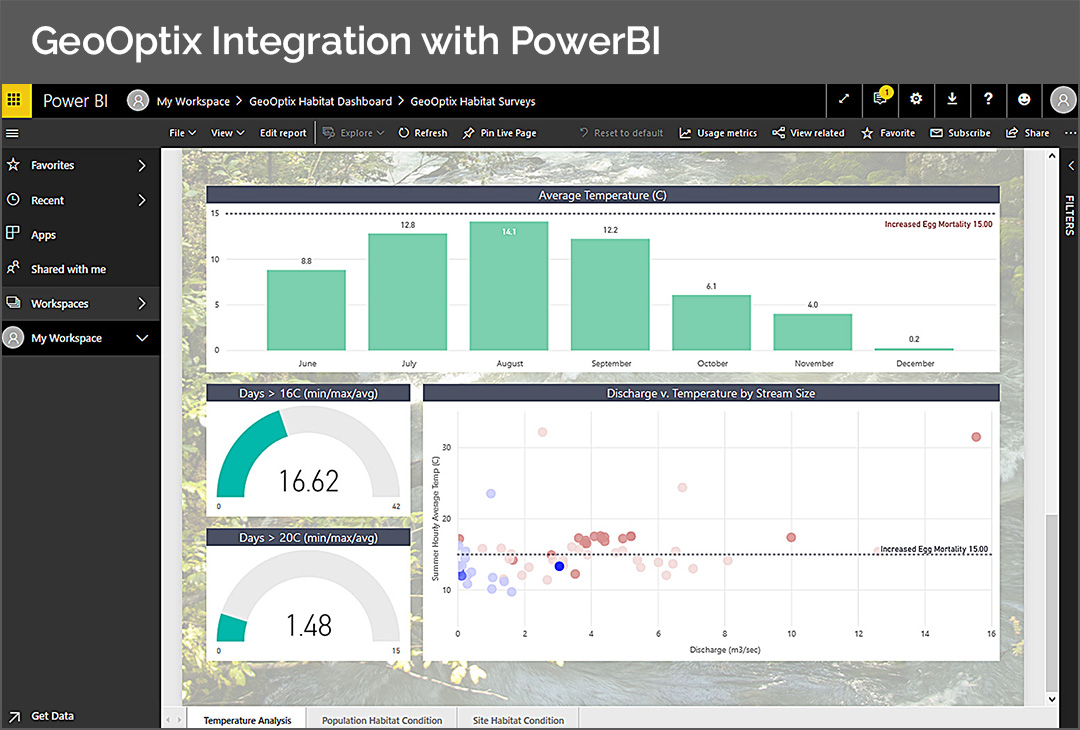 "With GeoOptix, our program has so much more control over our data, our workflows, and our schedule."
Kaylyn Costi | Confederated Tribes of Umatilla Indian Reservation
GeoOptix Clients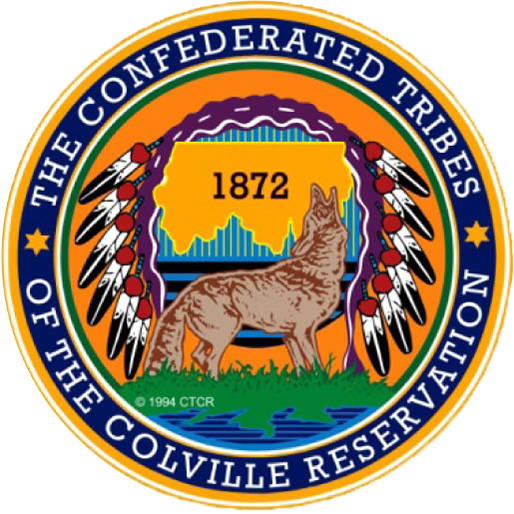 Colville Confederated Tribes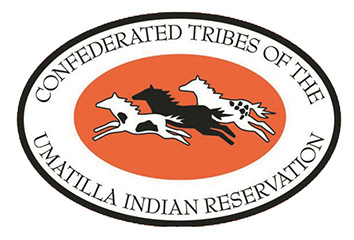 Confederated Tribes of the
Umatilla Reservation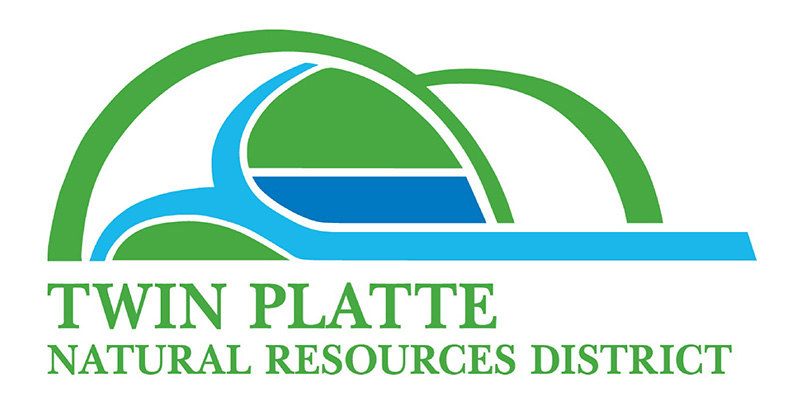 Twin Platte Natural
Resources District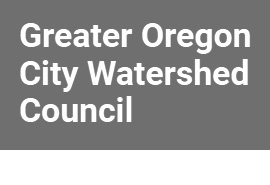 Oregon City Watershed Council