Surfer's Point Shoreline Management
Surfer's Point, located at Seaside Park in the City of San Buenaventura, approximately 30 miles southeast of Santa Barbara, is one of the most popular coastal recreation areas in California's Ventura County.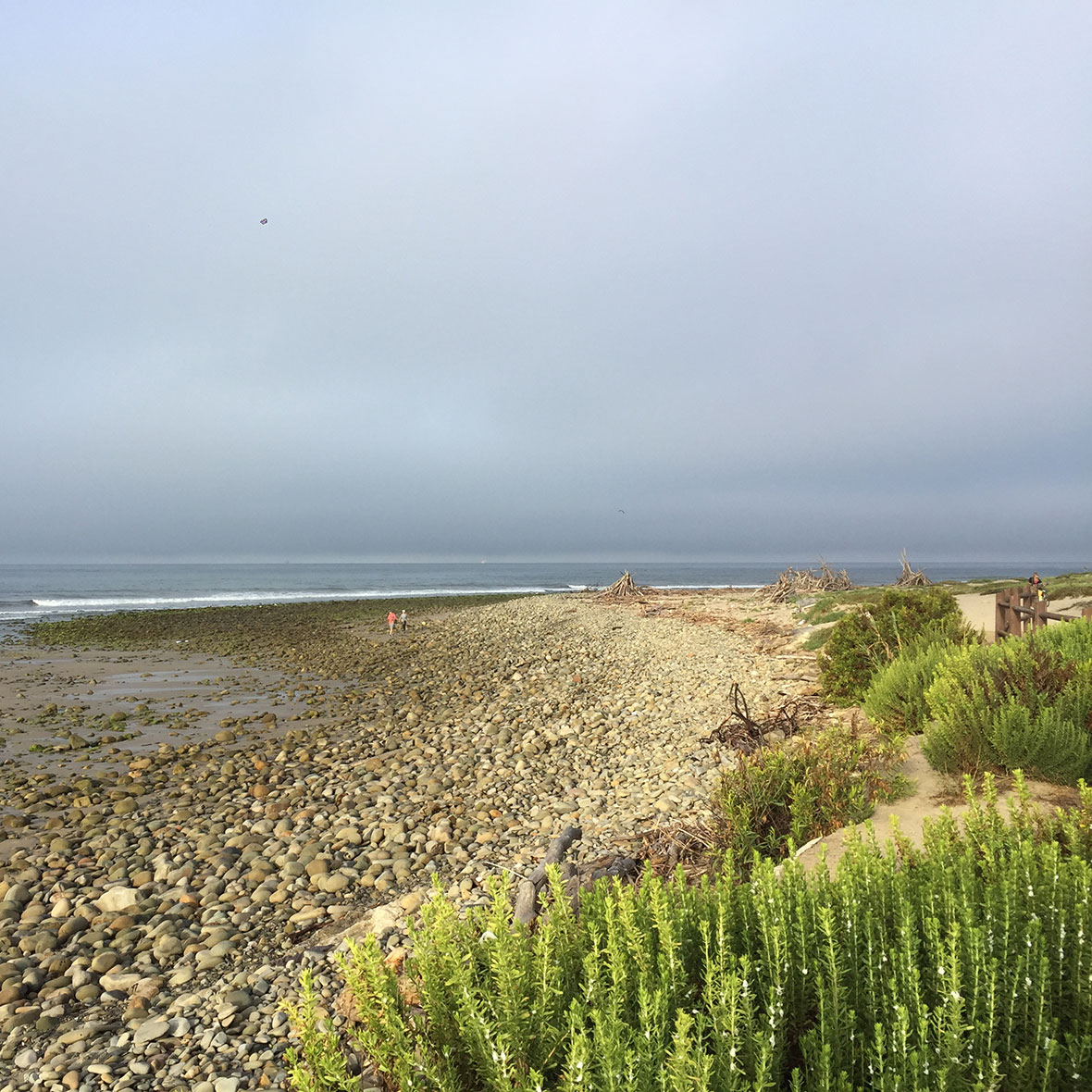 Why does this project matter?
In recent decades, severe erosion of artificial fill has degraded public access and use, including the collapse of a significant portion of a public bike path and parking lot. A multi-agency task force, including the City of San Buenaventura, Surfrider Foundation Ventura Chapter, BEACON, California Coastal Conservancy, Ventura County Fairgrounds, and others, was developed to agree on a practical, long-term solution for the restoration of Surfer's Point.
What is ESA doing to help?
ESA provided coastal engineering for the preliminary and final design of approximately 1,800 linear feet of back beach shoreline restoration to more natural conditions using native materials, grading and planting, and maintenance of public access recreation opportunities. We recommended facility setback distances based on an extreme wave run-up analysis considering several existing and future restoration scenarios. ESA also developed detailed construction documents to build a cobble and sand berm in an effort to balance restoration of natural conditions with recreational needs. Phase 1 of the restoration is funded by the State of California, and ESA will monitor project performance upon completion. Surfer's Point near the mouth of the Ventura River combines a managed retreat of infrastructure and facilities with a cobble and beach nourishment project to mimic the natural environment, provide space for coastal processes, and enhance habitat and recreational opportunities.
Experts
Bob Battalio, PE
Meet
Bob
Office:
San Francisco
(415) 896-5900 |
email
News & Ideas
ESA's coastal engineering team, in collaboration with The Nature Conservancy, Point Blue, and the National Oceanic and Atmospheric Administration's Site Sentinel Cooperative, has developed the Natural Shoreline Infrastructure: Technical Guidance for the California Coast; a guideline and toolset for the implementation of natural infrastructure elements as accountable, effective, and sustainable solutions for protecting our shores against sea-level rise.
READ MORE >>