When state and federal agencies acquired 15,100 acres of former salt ponds in South San Francisco Bay, they embarked on the largest tidal wetland restoration project on the western U.S. coast.
The South Bay Salt Ponds Project is successfully moving into Phase I restoration due in no small part to the high quality work of [ESA] PWA and its subcontractors. It has been a pleasure working with the team on this project.
Sue Haderle
Chief Operating Officer/Chief Financial Officer of Resources Legacy Fund
"
Why does this project matter?
Once complete, the South Bay Salt Pond Restoration Project will restore 15,100 acres of former industrial salt ponds to a mosaic of tidal wetlands and other habitats, while improving flood protection and public access. To date, over 3,700 acres of habitat have been restored.
What is ESA doing to help?
ESA worked with a multi-agency Project Management Team, Science Team, National Science Panel, and 30-member stakeholder group to produce a scientifically sound, widely supported restoration plan. It serves as a blueprint for habitat restoration, flood protection, and the construction of new trails, viewing platforms, and other public access amenities along the Bay.
As part of this work, ESA completed environmental documentation in compliance with the National Environmental Policy Act (NEPA) and California Environmental Quality Act (CEQA). We coordinated with agencies to expedite the approval of federal, state, and local permits for the long-term plan and Phase I implementation. Our engineering team completed preliminary designs for all six Phase I restoration actions and final design for actions totaling 2,400 acres. These initial projects were designed as adaptive management experiments that will be used to refine the design of future salt pond restoration phases. The project was on a fast-track schedule, with the first phase of six separate restoration actions totaling 3,200 acres beginning five years after land acquisition.
ESA was integral to the planning, approval, permitting, design, and implementation of this $1 billion, 50-year effort to restore thousands of acres of former salt ponds purchased by the government. The project also includes design, planning, environmental clearance, and permitting for beneficial reuse of dredged material of upland fill material and treated water from sanitary districts to enhance the freshwater components of the restoration actions.
Experts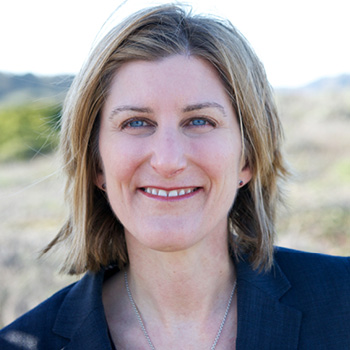 Michelle Orr, PE
Meet
Michelle
Office:
San Francisco
(415) 896-5900 |
email
News & Ideas
According to the U.S. Fish and Wildlife Service, more than half of America's historic wetlands have been lost or disturbed as a result of human intervention. In San Francisco Bay, this number is even higher, at more than 90 percent.
READ MORE >>